Yamanose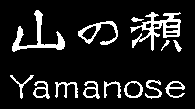 Yamanose (Japanese: 山の瀬) is a small town that leads to Sakuragaoka in Yokosuka. It is home to Ryo, his house being near the top of the mountain. There is also a shrine here were an orphan kitten is living and being looked after by the local children.
[edit]
Locations
[edit]
Yamanose Residents
[edit]
Gallery
Last
edited
by
LanDi Sama
on 18 August 2016 at 15:37
This page has been accessed 3,721 times.