Phoenix Building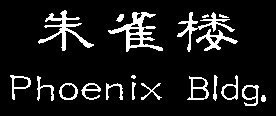 The Phoenix Building is accessible from the Tea Break Building in the Dimsum Quarter, but you can only access it once you have been given the three photos from the scout, and can pay the $500 entrance fee. There is a lift which stops at floors 4 and B1, while stairs provide access to the floors in-between. There is also an Afterburner machine on the 1st floor.
[edit]
Gambling
[edit]
Street Fights
There is one available street fighter in the Phoenix Building:
[edit]
Residents and Workers
Last
edited
by
LanDi Sama
today at 15:04
This page has been accessed 1,284 times.