Sakuragaoka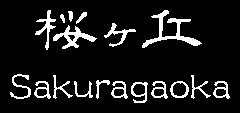 Sakuragaoka (Japanese: 桜ヶ丘) is a small town in Yokosuka, Japan, located between Yamanose and Dobuita. Mostly it is made up of residential housing. There is also a small store and Sakura Park. Near the store is a payphone where a group of ladies often gather around to gossip and a small construction site can be seen.
[edit]
Locations
[edit]
Gambling
[edit]
Raffle
The Raffle can be played at the following locations:
[edit]
Sakuragaoka Residents
Last
edited
by
LanDi Sama
on 27 August 2018 at 11:58
This page has been accessed 5,060 times.