Golden Quarter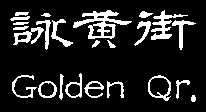 The Golden Quarter (詠黄街) is a smaller quarter in Wan Chai with mostly expensive looking and Western-styled shops such as the several jewellers. A busy road runs down the middle of the quarter and there is also a shopping centre here. Behind the shopping mall though, are several closed clothing shops. The quarter has access to Green Market Quarter, White Dynasty Quarter and Lucky Charm Quarter.
[edit]
Gambling
[edit]
Darts 7
Darts 7 can be played at the following locations:
[edit]
Slot Machines
Slot Machines are available at the following locations:
[edit]
Street Fights
Street Fights in this area only open after meeting special requirements, please check the profile pages for Eileen and Izumi for information on these. The street fights are available at the following locations:
[edit]
Residents and Workers
Last
edited
by
LanDi Sama
on 14 December 2016 at 13:44
This page has been accessed 4,937 times.