Worker's Pier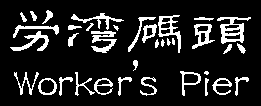 The Worker's Pier (労湾碼頭) is the first place in Aberdeen that Ryo arrives in. The area connects onto the Fortune's Pier and Queen's Street and also overlooks the sea.
[edit]
Gambling
[edit]
Arm Wrestling
Arm Wrestling matches are hosted in the following locations:
[edit]
Darts 7
Darts 7 is available at the following locations:
[edit]
Market Stands
There are also a number of market stands located in this area:
[edit]
Residents and Workers
Last
edited
by
LanDi Sama
on 27 August 2018 at 12:54
This page has been accessed 3,183 times.